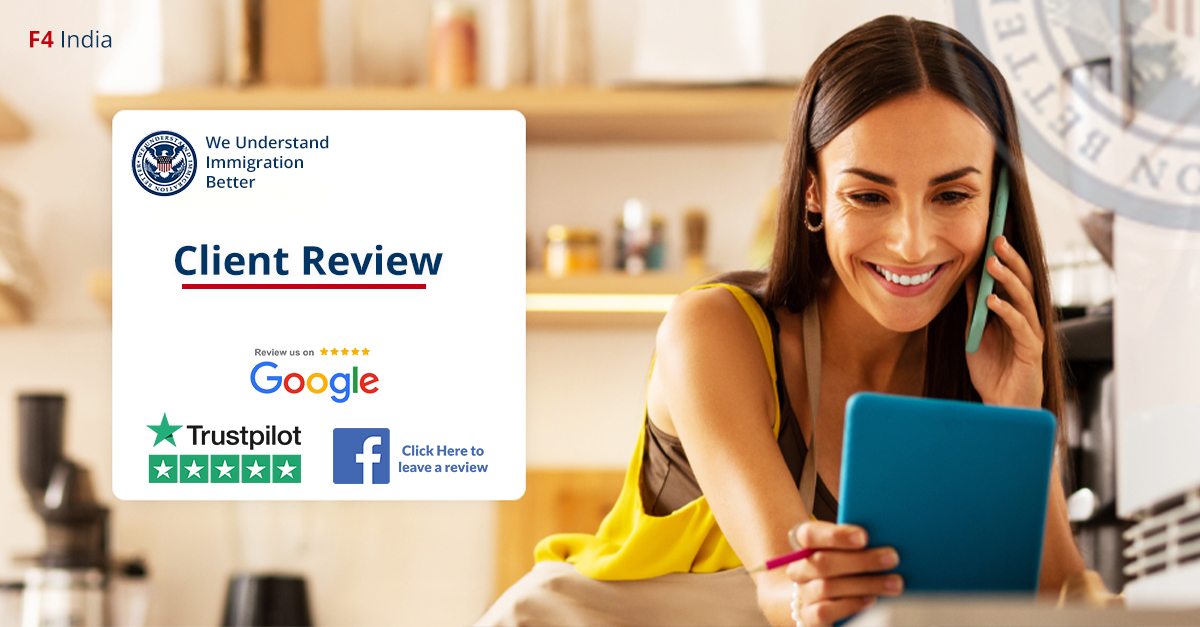 CLIENT REVIEWS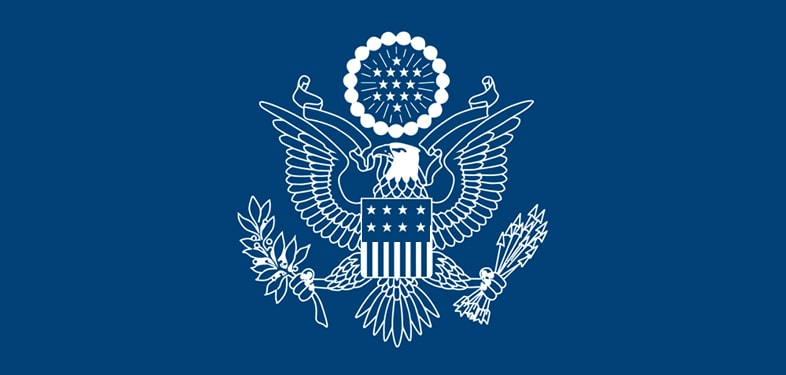 F4 India team helped me with the hardest problem of my life. According to other attorneys and immigration consultants my case was lost and there was no other way to help me. However, F4 India team found a way to solve my case. Samar Sandhu cared about our case; we are happy we found the right attorney for our case.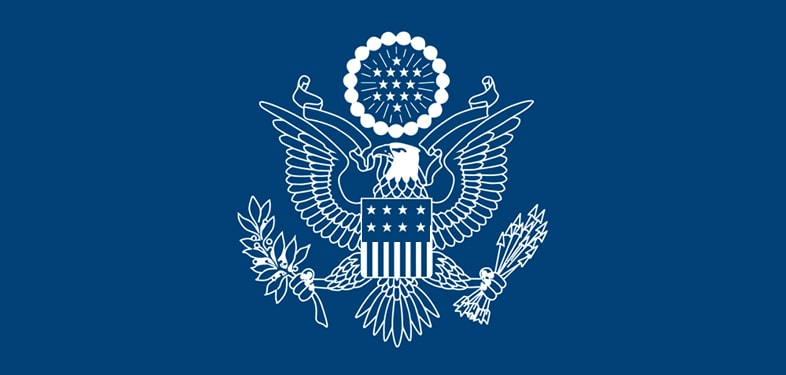 Loved everything about dealing with F4 India .F4 Team helped me in every aspect possible and they're extremely professional way.
My cspa case was very difficult and complicated.I was aged out in I-130 -Petition (f4 Category)filed by my uncle in 2004. My parents were very upset because every one was saying that i won't be able to go with my parents in the same petition. My Uncle in Fresno,California has contacted few attorney's but no one gave us insurance of visa . Believe me i searched so many websites , social sites and read hundred of blogs and article about Child Status Protection Act , I was damn scared because my name was not in DS-260, once i tried to add name in CEAC site as add applicant but after three days NVC sent me message that i am not eligible under cspa .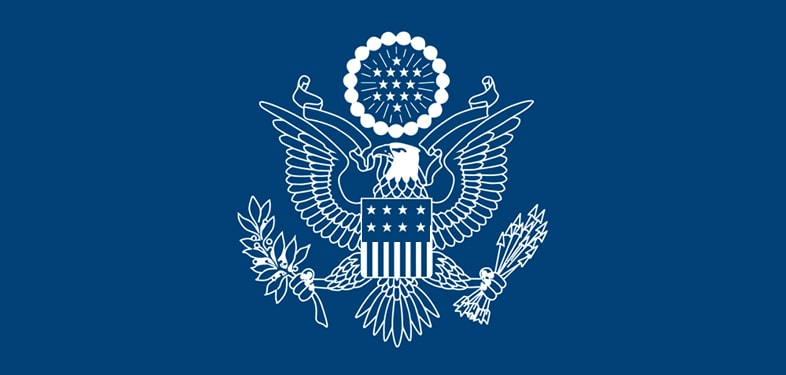 Best immigration law firm ever in my opinion. Samar and his office are extremely particular about every detail and prompt is responding to specific concerns. F4 India team successfully dealt with our CSPA case .My sister got green card . Highly recommended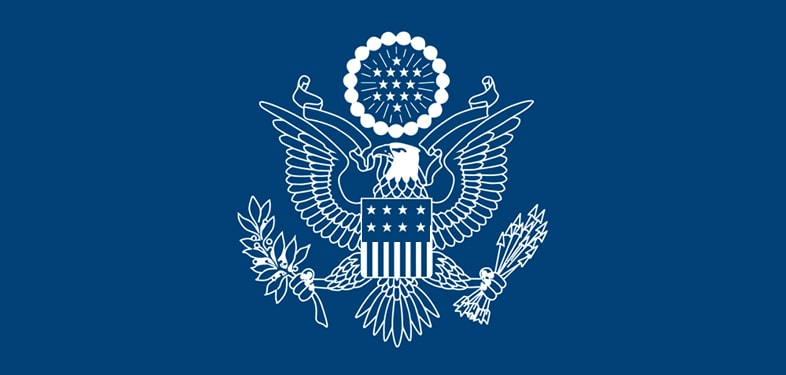 Samar is Amazing To this day, I cannot believe my luck in finding Samar to represent my kid case which seemed to be a" dead end" case. We were shattered after hearing it from few attorneys, getting approval for humanitarian parole was only 0% chance. Samar is the only person who told us we can do this. Samar and his team (especially Anisha) worked really hard to solve the case. We found them to be very professional, highly experienced and we appreciated their attention to every detail in the case. We particularly admired that they were easy to get a hold of, available to discuss our concerns and patient enough to answer our questions. Whenever we contacted the firm, Anisha answered the phone. If we sent them an email, we'd get prompt replies; once we sent an email late at night and we still got a reply that same evening. They always followed up to make sure everything was on track and always kept us informed of relevant developments. Our case is approved and still we feel this is like a miracle it has happened in the corona crisis. . I strongly say with no doubt that he is fantastic lawyer who will try to solve your problem. I want to thank you Samar, from the bottom of my heart and on behalf of my entire family for being you. God bless!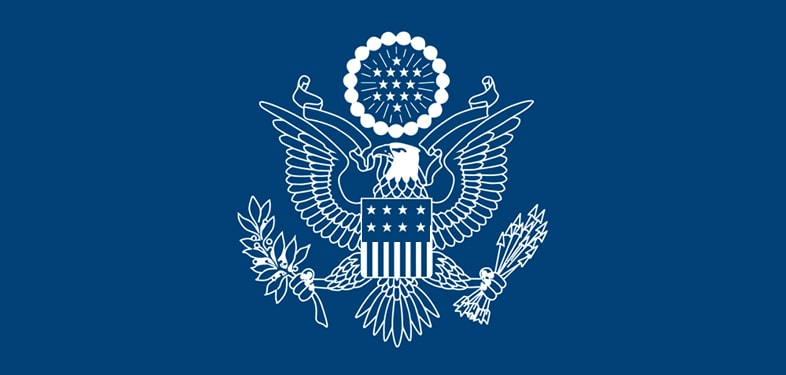 First of all, I have never met a more reliable, polite, punctual and effective attorney than Samar. The reason why he is so effective is that He does all the work that you hire him for by himself. He is very experienced and professional in all aspects of the word. .My case was closed and I was facing removal and even deportation because of all kinds of omissions and errors in my case and that some of my previous attorneys missed responses and other things. However, everything changed once I spoke to Samar. He told me that he can fix everything and get me on the right track to get my green card after I had gone through a really painful experience. He followed through with that promise and ten months later I got my green card! When it was the time that I was eligible to naturalize and be a US citizen, I thought of no other attorney than Samar. I contacted him, and again He gave me instructions on what to do and ten months later again, I was naturalized as a US citizen! He agreed to send his assistant with me at my citizenship interview with nominal charges. I was so confident that I was actually needed and I recommend him to anyone needing immigration or naturalization services. If He takes your case, you will be happy in the end.
I strongly recommend F4- INDIA LAW OFFICE TEAM & Samar to anyone planning to find a competent immigration attorney. Almost two and a half years ago, I was found inadmissible in error by the local US Embassy when I applied for a student visa. I immediately hired an attorney to file a motion to reconsider, but he failed to make any progress for the two and a half years' time. I was so much disturbed.
I cannot afford to wait any longer, I consulted so many immigration attorneys. And finally, I found F4-INDIA on google and I started reading the client reviews and other success stories, so after a week's time I decided to talk with Samar, Just because the F4-INDIA Head office was in India & Canada, it was difficult for me to meet him personally.
Samar and I talked over Skype. He differentiated himself from all the other attorneys by him amicable personality and crystal-clear reasoning. He is very knowledgeable of the legal issue, empathetic of my circumstance and analytical of my solutions. He answered almost all my concerns within that single phone call, something all the other immigration attorneys I consulted failed to do.
So I decided to hire him without a second thought. He first drafted a clear and thorough plan to overturn the determination. Then He guided me to gather all the supporting documents and solicited the crucial facts from me. Most importantly, when it comes to writing the pivotal legal briefs, He treasured my edits, ideas, and thinking. He skillfully combined legal discussion with my personal voice and stories ( presented in a sworn affidavit). When I received the finished legal brief, I know I can definitely get my visa because it could not have been written any better.
Finally, the Embassy revoked my inadmissibility determination and also granted me my student visa. It takes the embassy only Four weeks to make the decision. I can now arrive in the US and start my education. Reflecting upon the past three years, the sense of uncertainty hovering over my head was very burdening: I would check my emails regularly, just to see if I receive any updates from the US immigration office but found nothing. I think lots of individuals and families waiting to come to the US to share my feeling and experience. What Samar offers goes beyond legal advice. He has a quality more penetrating than persuasive legal arguments. He cares about us.
His empathy and rapport allow him to understand our predicaments and make asking questions feel like talking with a good friend. He treats me- and I believe other clients- with dignity, care and a sense of partnership. This egalitarianism is the core foundation of a good attorney-client relationship and a successful case.
Therefore, I have no reservation to recommend Samar to anyone in immigration needs. Thank you, Samar for letting my dream come true!
Thanks Samar & F4-INDIA TEAM