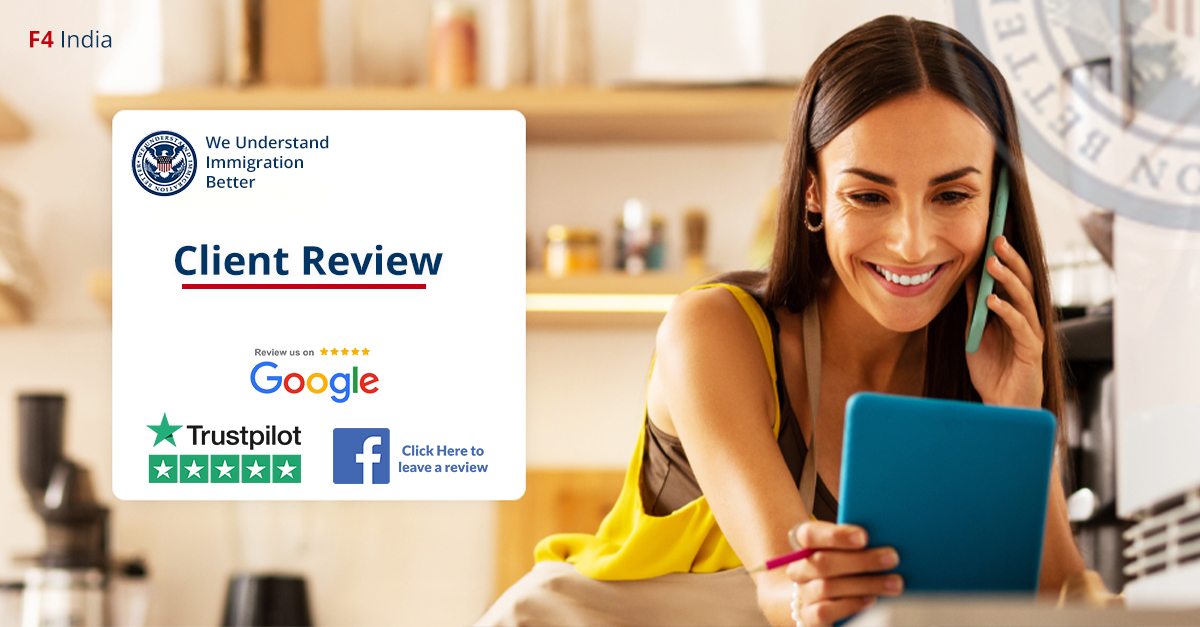 CLIENT REVIEWS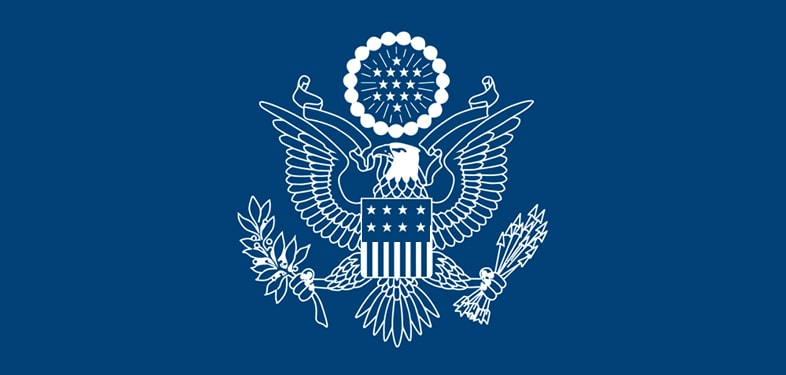 Best Immigration Company and Best Attorneys. I completely trust the team of F4 India for my US Immigration Visa processing and my child's CSPA.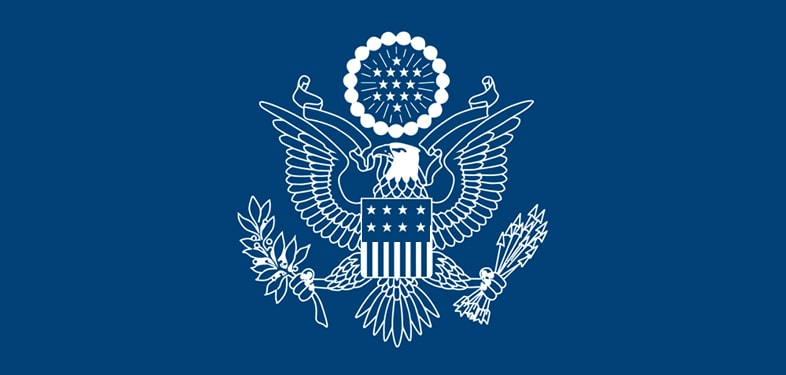 May Allah bless you with all happiness and prosperity . I am thankful , that I met samar Sandhu. I recommend ,him and his Law firm F4 India for best US immigration Services. I had a myth that Attorneys are very expensive and I will not be able to afford for my CR1 petition, which was refused by USCIS ,me my hubby were so broken after knowing that our case was not approved. on the recommendation of a friend i contacted this team online and because of very reasonable fees thought to give it chance. but attorneys at F4 India did awesome job , they fight for my case and it is now approved. excited to start further processing. Thank you Samar.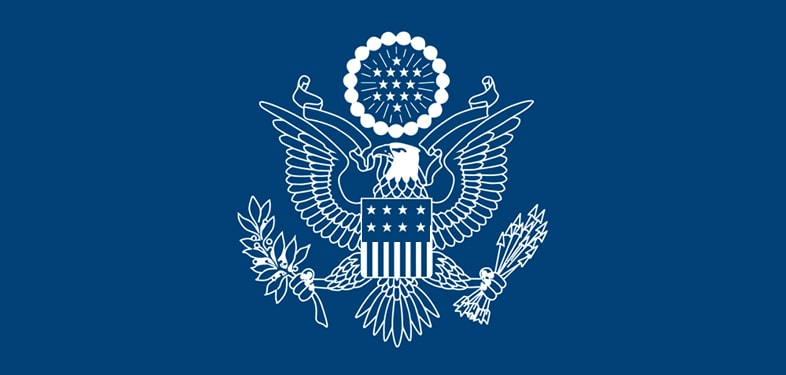 I had best experience with this immigration firm. Thanks Samar Sandhu ji for all your efforts on my children's petition. Things are going on smooth now.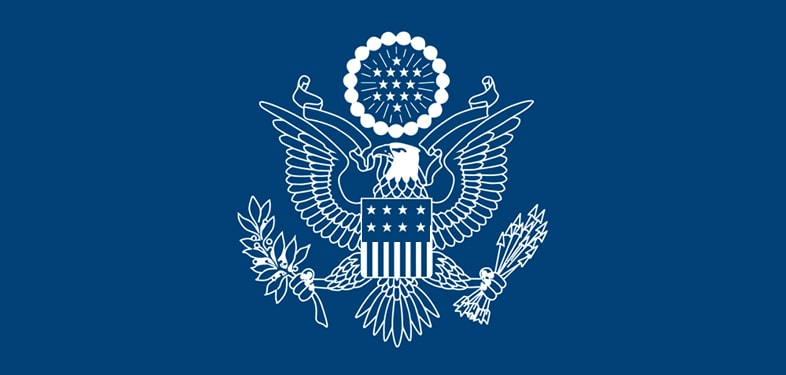 Here I am sharing the wonderful experience which I had with the team of F4 India. I reached them through Face book, I started following them and become the group member of F4 India on their FB page. My case is actually a family petition, but petition was lost, we were not able to track it, NVC and USCIS has no answer to our queries. My priority date was current but Case was not in NVC for processing. Samar Sandhu Sir and his team of F4India, helped me a lot they locate my petition and did all the processing. Today I got Documentary qualified from NVC. All credit goes to the Samar Sandhu Sir. Thanks team.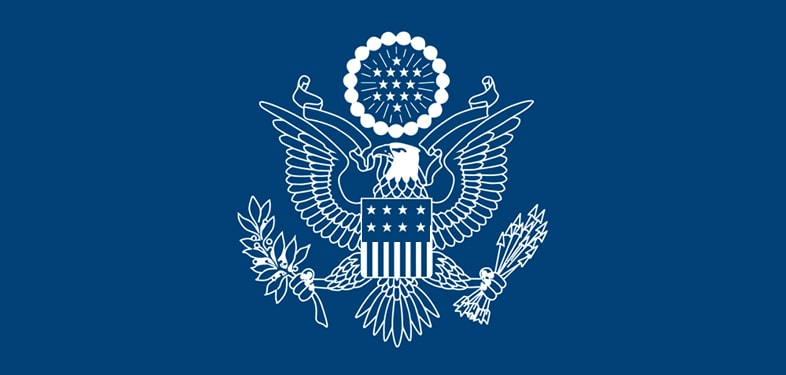 I strongly recommend Samar Sandhu's Law Firm F4 India, to all the people who were in process of immigrant visa or those who want to apply for permanent resident. Merry Christmas to team of F4 India.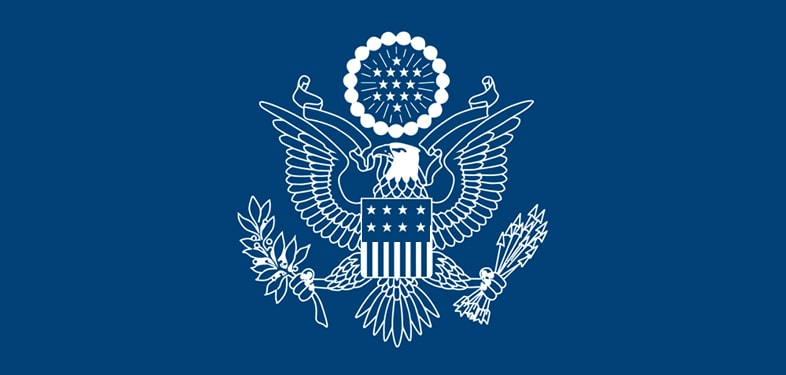 Dear Samar Sandhu Sir, you asked for my feedback , so here I am writing. I would like to tell everyone who are on the path of immigration to US, that I am very much thankful to Mr Samar Sandhu and his team of F4 India.They saved my CR1 petition from getting rejected, he took action timely on the mistake which i did. His advise was precious and thus I was able to get visa.