Our Latest Immigration Success Stories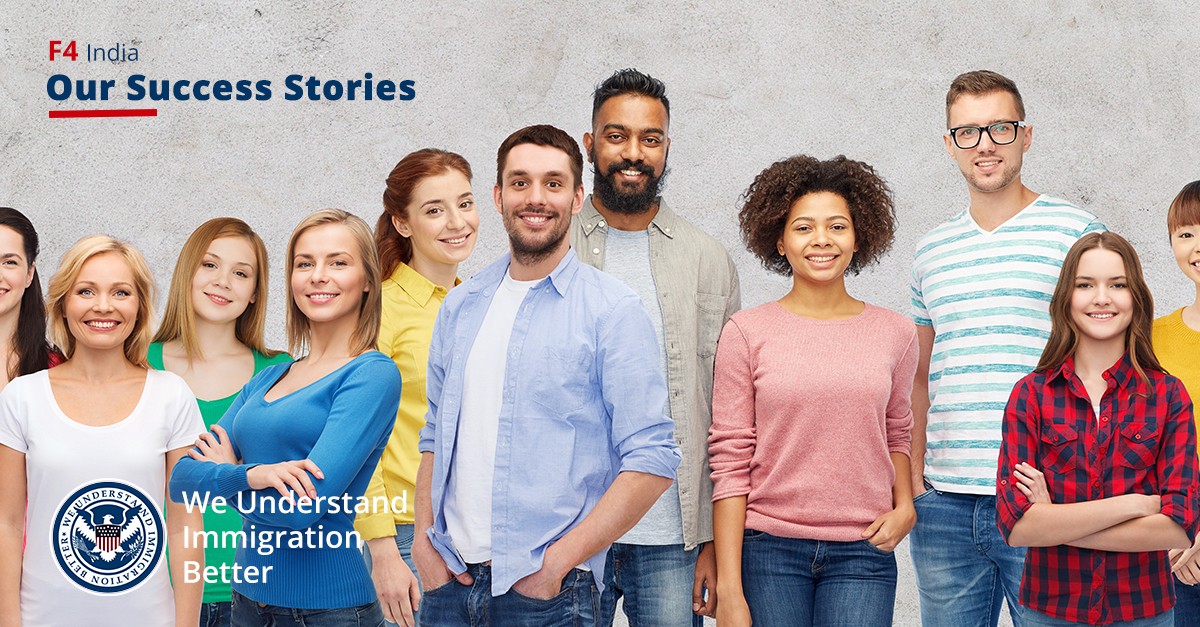 This Week's Success Story: Humanitarian reinstatement of Visa Petition I -130 got approved, after the death of Petitioner.
An achievement worth sharing. F4 India Law firm has successfully accomplished humanitarian based Advance parole application.This client was granted parole authorization by USCIS for 2 years at Chennai US Consulate on 9th Sep 2020.It was a challenging case but our dedicated Team handled it well. We always ready for complicated and Challenging cases. Before approaching us, the client was disheartened because the top US immigration attorneys have refused to take the case, as per them it was impossible to have a humanitarian Based advance parole for derivative under an ongoing Adjustment of Status. Our Client had to visit India under urgent circumstances and on return she was denied entry at the airport.
Some of these ineligibilities can be overcome, either by you, the visa applicant, or the U.S. petitioner, in certain immigrant visa cases, while other ineligibilities are permanent. This means that every time you apply for a visa, you will be found ineligible under the same section of law, unless you get a waiver of that ineligibility.
---

IMMIGRATION ARTICLES
Recent Posts
U.S. Immigration Resources
Other General Articles