Our Latest Immigration Success Stories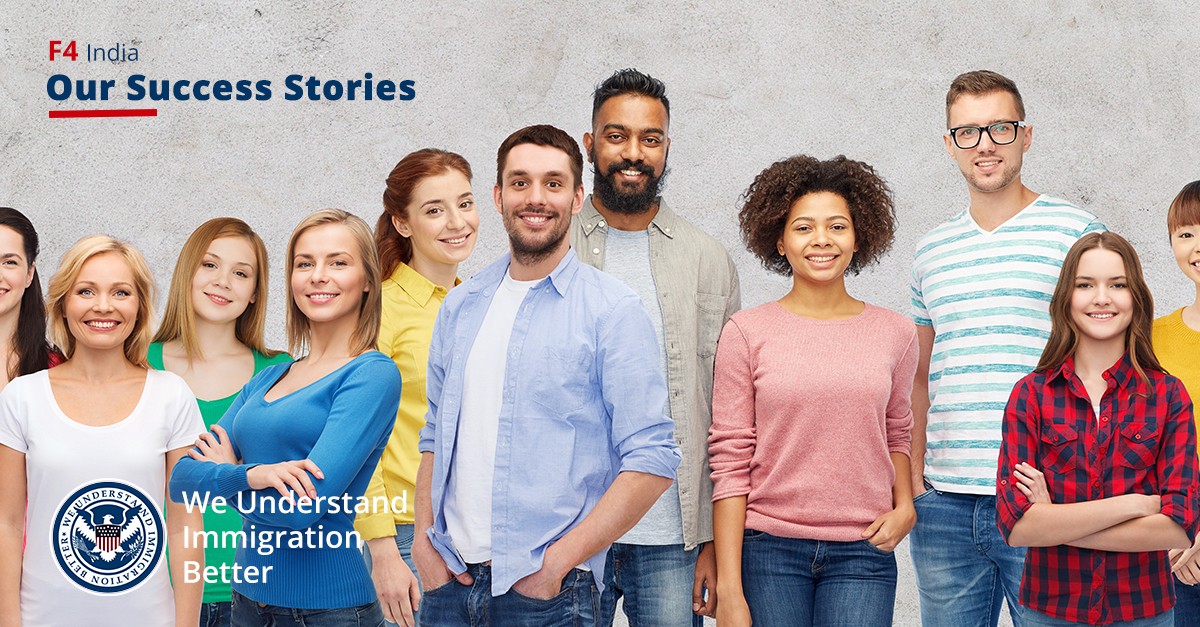 This Week's Success Story: WaiverI-601 for Inadmissibility based on extreme Hardship of a relative got Approved.
Surinder Kaur, resident of Ludhian, Punjab from India approached our team of F4 India Law firm in 2017, She had an I 130 Approved petition under category F4, filled in 2003 by her Sister and the petition was current for processing by NVC, but Surinder Kaur had a previous CR-1 petition which was denied under section 212(a)(6)(C)(i) , She failed to prove US Consulate that the marriage was legitimate, this happened because of lack of evidence and invalid documents found in the application by US Consulate. Along with the denial, the Consulate put her into Inadmissibility. On the worse she gets divorced soon after the denial of her CR-1 Petition. Now all that happened previously was impacting her present I-130 petition, category F4, as she was under a permanent ban. This particular case was one of the most challenging, as there were many hurdles, but our team was excited to take this challenging case, Our expert team of F4 India, analysed the complete case , gathered and examined all the previous documents, developed a strategy and filled a waiver I-601 A under extreme hardship. The chance of the application being approved was totally dependent on the strength of the application and evidence our team prepared and submitted. USCIS Adjudicators reviewed the petition and without a doubt it was granted. She pursued the current I-130 ( category F4) petition without any hassle and got a Green card, today she is leading a happy life with her sister and parents in the US.
---

IMMIGRATION ARTICLES
Recent Posts
U.S. Immigration Resources
Other General Articles