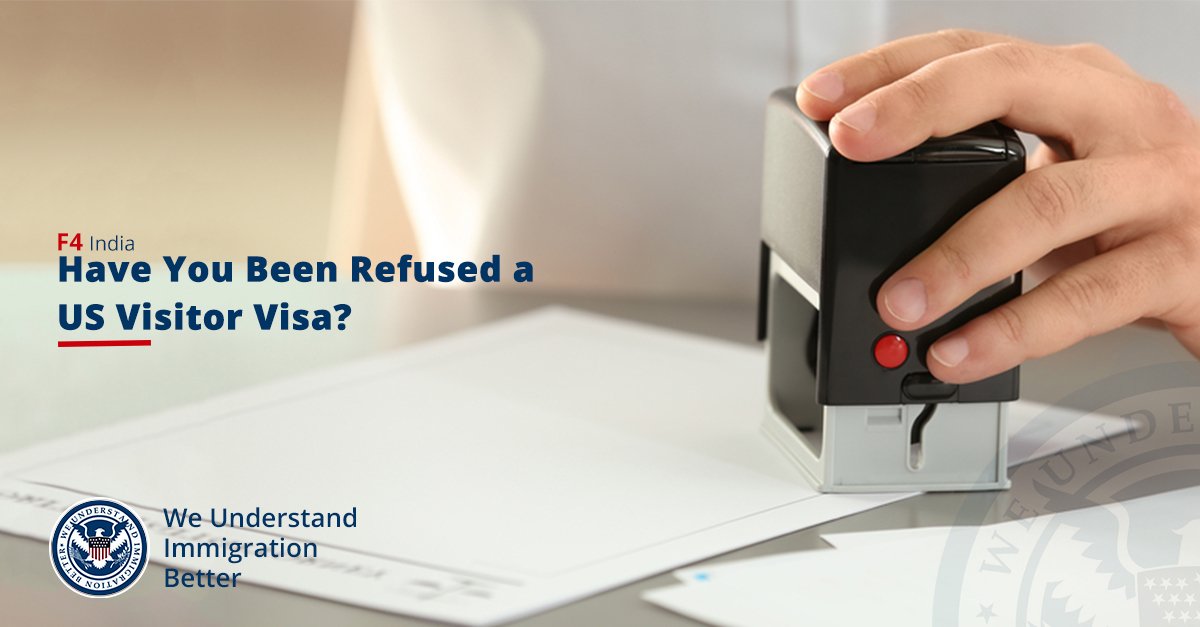 United States Visitor Visas
Many people around the world want to visit the united states, whether because they have families and relatives in the U.S. or they just want to see the sights. The B2 Visa give permission them to meet families and relatives and sightseeings.
Who Should Apply for a Visitor Visa
The United States Visitor Visa is a nonimmigrant visa for those who wish to temporarily enter the United States for tourism, business or travel.It depends on the purpose of your visit, you may be eligible for both (B-1/B-2) or B-1 or B-2 visa. if your reason come under both the categories .Visitor Visas may be either single-entry or multiple-entry, depending on applicant's eligibility. Applicant for visitor visa must have to prove that he/she is not coming to the country to immigrate
Note- That the applicant is traveling to the United States from Canada or Bermuda are not required to have a visa to enter the U.S. If you are a citizen or national from a participating country, you may be eligible to apply for the Visa Waiver Program, which would exempt you from requiring a Visitor Visa.
The B-1 Business Visa
When traveling for business, a person must apply for a B-1 visa. Reasons to apply for a business visa include: consulting a business partner, attending a business conference or conference, negotiating an agreement, buying property, and exploring business opportunities. If you are planning to come to the United States for any of these business purposes, you may be eligible to apply for a B-1 visa. Contact or office if you want to learn more about your eligibility.
The B-2 Tourism and Visit Visa
People who want to travel to the United States for tourism, vacation, or family reunion should apply for a B-2 visa. This visa also includes people who are entering for medical treatment or to participate in certain types of social or service events in the country. Contact our office if you want to learn more about the qualifications required to apply.
Visitor Visa Application and Entering the United States
The application process for a B-2 or B-2 visitor visa may vary depending on the United States Embassy or Consulate where you apply. To apply, you will likely have to fill out an online non immigrant visa application. Once you enter the United States, you may request an extension of your stay prior to the time you specify, but you must leave the United States by the indicated date until your request is granted. It is advised that, upon entry into the United States, port-entry authorities have the right to allow or deny entry into the United States. Therefore, we often recommend hiring an immigration lawyer to make sure your application is properly prepared. We know how to run the process as smoothly as possible, and improve the chances of visa approval.
Mandatory Documents for Visitor Visa
Passport that is valid for travel to the United States - Passport must be valid for at least 6 months from the period of your stay in the United States (unless exempt from country-specific agreements). Each person who needs a visa must submit a separate application, including any family member listed in your passport.
Nonimmigrant Visa Application, Form DS-160 confirmation page.
Application fee payment receipt – If you need to pay before your interview.
Photo –You will upload your photo while completing Form Online Form DS-160. If you get failed to upload your photo, you must bring a printed photo in the format specified in the photograph requirements.
Additional Documents Which May Be Required
Review the visa application instructions on the website of the United States Embassy or Consulate where you will apply. Additional documentation may be requested if you are eligible. For example, additional requested documents may include proof of:
The purpose of your trip,
Your intention to leave the United States after your trip
Your ability to pay for all travel expenses.
Evidence of your employment or family ties may be sufficient to indicate the purpose of your trip and your intention to return to your home country. If you can't cover all the expenses for your trip, you can show proof that someone else will cover some or all of the expenses for your trip.
Note: Visa applicants must qualify based on the applicant's residence and overseas relations, rather than assurances from united states family and friends. An invitation letter or affidavit is not required to apply for a visitor visa. If you choose to bring an invitation letter or affidavit for your interview, please note that this is not one of the factors used to determine whether to issue or deny a visa.
Attending Your Visa Interview
A consular officer will interview with you to determine if you are eligible for a visitor visa. You must establish that you meet the requirements under United States law to obtain a visitor visa.
An ink-free, digital fingerprint scan is taken as part of the application process. They are usually taken during your interview, but vary depending on the location.
After your visa interview, consular officials can determine if further administrative processing is required for your application. Consular will notify you if needed.
Once the visa is approved, you may need to pay a visa issuance fee (if applicable to your nationality), and you may have to make an arrangements for the return of the passport and visa to you.
Studying in the United States
Every Year so many international students apply to study abroad in the United States .However, to be able to do so, students will need either an F-1 or an M-1 student visa. These visas do not technically fall into the category of visitor visas and therefore have different rules and requirements. If you would like more information on this topic, visit our page to study in the United States with a student visa F-1.
Bringing a Pet to the United States
While the question of bringing dogs or pets to the United States is very unusual, it is something that still needs to be addressed. Dogs and other pets also have immigration criteria that are necessary to allow their owner to enter the United States. If you are interested in learning more please contact us : info@f4india.com
Have You Been Refused a US Visitor Visa?
Not all US visitor visa applications are accepted by Unites States Citizenship and Immigration Services. If you or someone you know has been denied a visitor visa, Contact our office with the US Visa Refusal Letter and find to the next steps. It is important to find to the reasons why you have had your visa application turned down in order to figure out what your next step is and reduce the chances of it happening again.
Have You Been Denied Entry to the United States After Applying for a Visitor Visa?
There are so many reasons why you may be denied entry to the United States, some more serious than others. It can be a confusing and frustrating time trying to come up with a solution. If you have been denied entry to the United States and would like to know more about why this happened or what you can do to correct it, please visit or call or office so that we advise you all about it.
If you would like to gain more knowledge on the United States visitor visa, call or email , we will share the secrets to getting a US visitor visa.
---