Brief on Green Card Backlog in January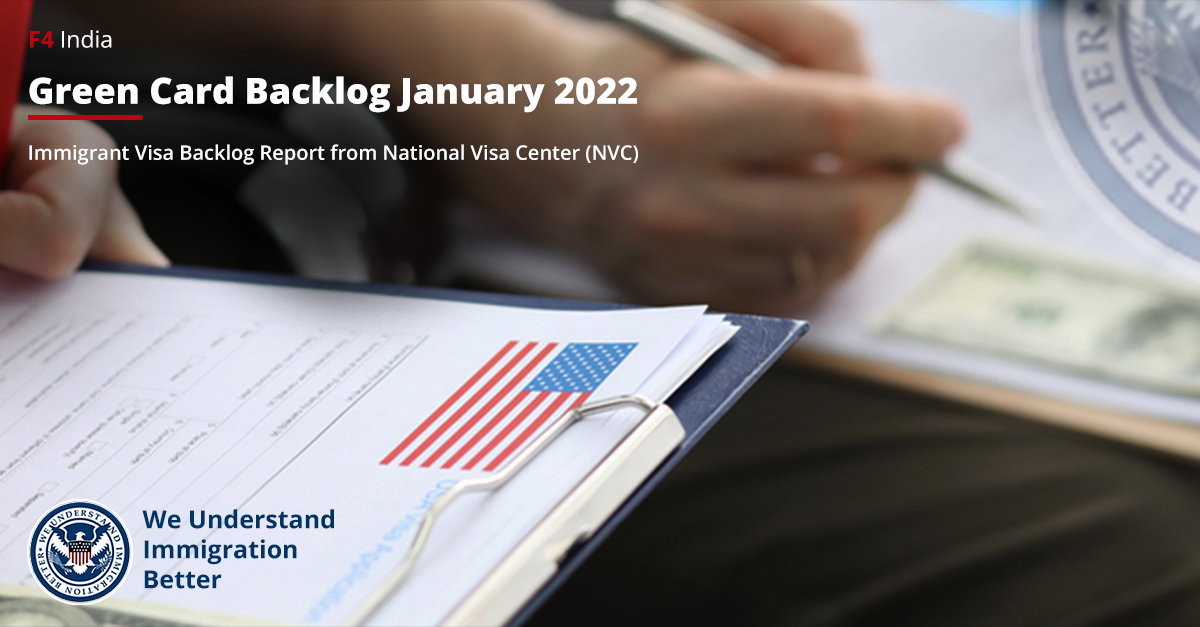 Brief on Green Card Backlog in January 2022
This month people were expecting some speed in Interview cases at U.S. Consulate, and the backlog would start reducing but unfortunately, no significant movement was noticed in the green card backlog in January 2022
Let's have a look at Immigrant Visa Backlog Report from National Visa Center (NVC) and try to predict how long it may take for an Immigrant Visa Interview. Read the complete US Immigration Blog and you will have a clear picture about the green card backlog in 2022
The National Visa Center (NVC) — a State Department facility that processes visa applications — publishes a monthly report to update the public on changes to the immigrant visa backlog. Wait times had surged since March 2020, when the coronavirus pandemic led to a shutdown of U.S. embassies and consulates around the world. The pandemic continues to strain the Number of visas the State Department can process.
There are 465,978 Immigrant Visa applicants whose cases are documentarily complete at NVC and ready for the interview as of December 31. 26,605 Number of documentarily complete Immigrant Visa applicants scheduled for January 2022 interview appointments and 439,373 Number of eligible IV applicants still pending for scheduling of an interview after January 2022 appointment scheduling was completed
The U.S. Department of State has yet to increase the Number of monthly interviews significantly. The backlog is only decreasing slowly. The total Number of scheduled green card interviews increased 10 percent, from 24,158 in December to 26,605 in January, Thus as per our predictions, at this rate, it will take at least 56 more months to get back to pre-COVID levels, which is a piece of troubling news.
If you recently received your interview notice, get prepared with our guide on what to expect at the green card interview to avoid 221 G refusal. If you have an emergency or Child getting aged out you can contact us to expedite your case. You can write us at info@f4india.com.
---