Our Latest Immigration Success Stories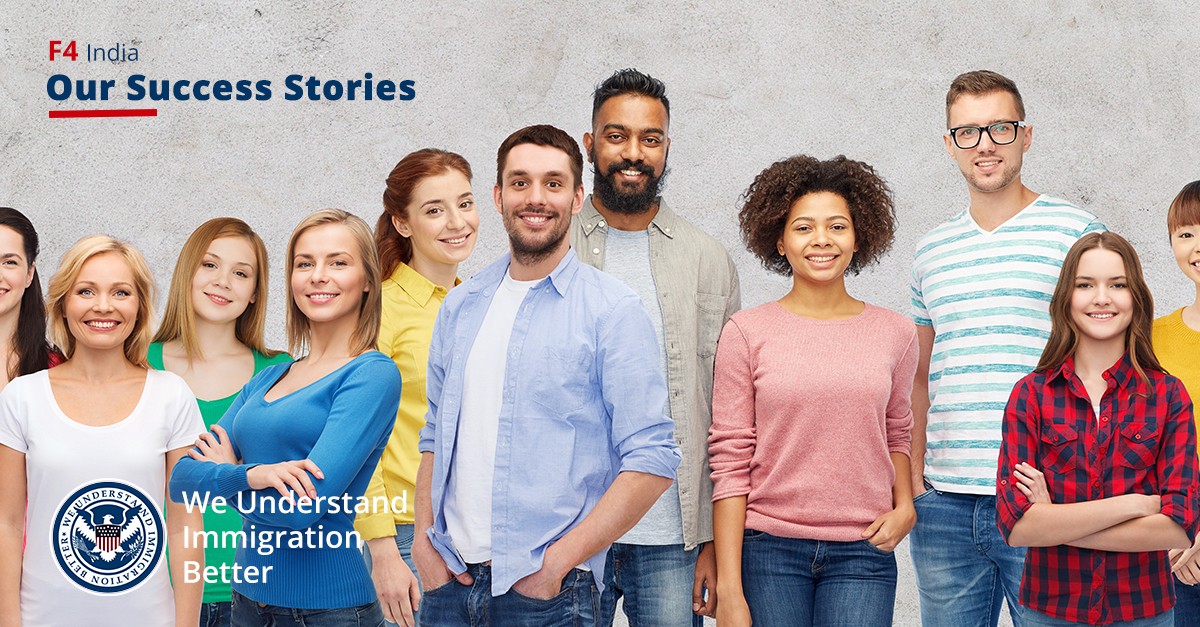 This Week's Success Story : Family Re-Unification I-131,Application for Humanitarian Parole
An achievement worth sharing. F4 India Law firm has successfully accomplished humanitarian based Advance parole application.This client was granted parole authorization by USCIS for 2 years at Chennai US Consulate on 9th Sep 2020.
It was a challenging case but our dedicated Team handled it well. We always ready for complicated and Challenging cases. Before approaching us, the client was disheartened because the top US immigration attorneys have refused to take the case, as per them it was impossible to have a humanitarian Based advance parole for derivative under an ongoing Adjustment of Status.
Our Client had to visit India under urgent circumstances and on return she was denied entry at the airport.
Expert Advise -It is advised to all the applicants that in case your green card application at USCIS is pending then do not travel without a valid Travel document. This is what happened in this case, client did not have the valid travel document in hand, the one they applied for was not yet approved, it was under processing at USCIS, the client did mistake and travelled on an expired travel document, and got stuck in her home country. Fortunately, she met our team and was able to get Visa. She is flying back to US tomorrow i.e. 22nd September 2020. We are happy for her and wish her a happy life ahead.
---

IMMIGRATION ARTICLES
Recent Posts
U.S. Immigration Resources
Other General Articles