Our Latest Immigration Success Stories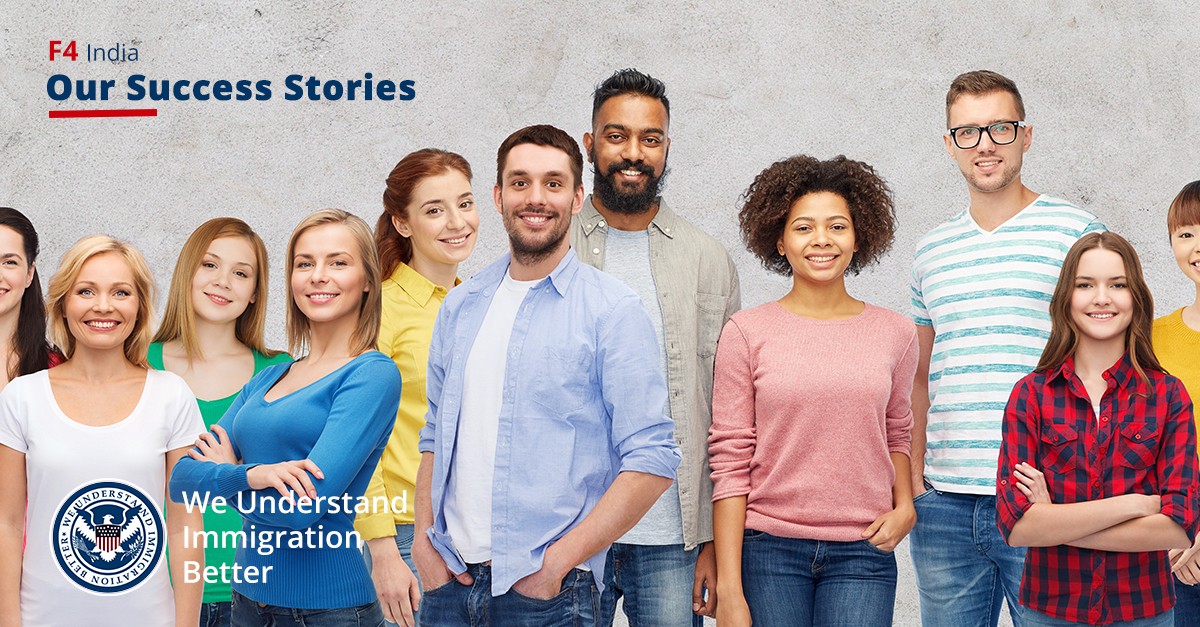 Success Story: I-130 Petition Category F4, under consular processing, the case file was lost by USCIS.
Sarabjit Kaur, a resident of Jalandhar, Punjab, was worried as her priority date for the I-130 petition under category F4, filled by her brother in 2005, was current for processing according to the visa bulletin, but she didn't get any welcome letter or notice from NVC. Not even USCIS was able to give any update on the petition. Whenever they call NVC, they ask to contact USCIs, and USCIS representatives are unsure of where the petition is. Some say that the petition has been forwarded to the DOS (Department of State), while others say that they have not received the petition from the USCIS field office. It seems as if the petition was lost, and no one has accurate information about it. F4 India Team approached every department, met USCIS personnel in person by taking info pass, and after a lot of hard work, finally, our team could trace the case, which was actually lost. It was noticed that the petition was stuck at the Local office for a long time, and it was forwarded to NVC by USCIS. Later USCIS asked NVC to return the petition as some processing was pending related to the petition. Our team took the case as a challenge and made all possible efforts to find it and get it back on the right track. Today all the NVC processing for the case is done, and intending immigrants are waiting for the Interview to be scheduled.
Client Reviews
My family and I are highly thankful for F4 India's hard work and dedication. They are the best US Immigration Law Firm.
October 2020
Green Card Calculator and USCIS Tools
U.S. Immigration Services at F4 India Law Firm
---

IMMIGRATION ARTICLES
Recent Posts
U.S. Immigration Resources
Other General Articles