Our Latest Immigration Success Stories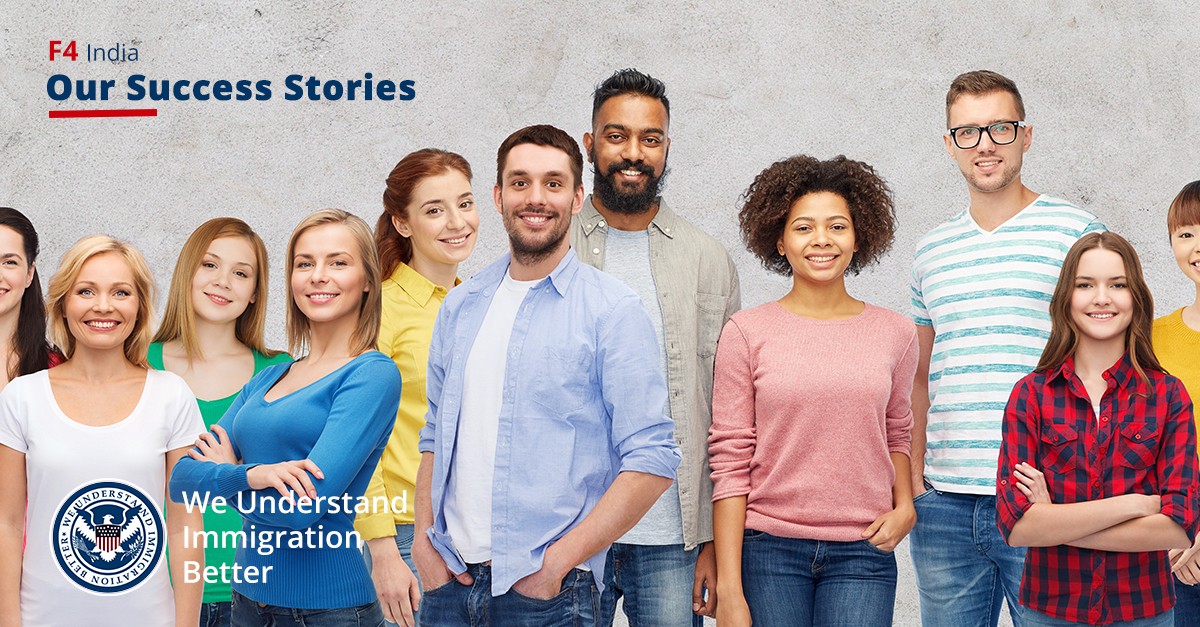 Success Story: Lost I-130 Petition in Category F4, Resolved Under Consular Processing
Sarabjit Kaur, a resident of Jalandhar, Punjab, found herself in a state of worry when her priority date for the I-130 petition, filed by her brother in 2005 under category F4, became current for processing according to the visa bulletin. However, she did not receive any welcome letter or notice from the National Visa Center (NVC). Even when contacting the U.S. Citizenship and Immigration Services (USCIS), they were unable to provide any updates on the petition's status. Each time they reached out to the NVC, they were directed back to USCIS, creating a confusing cycle of uncertainty. USCIS representatives seemed unsure of the petition's location, with some suggesting it had been forwarded to the Department of State (DOS), while others claimed not to have received it from the USCIS field office. It appeared as though the petition had been lost, and accurate information was nowhere to be found.
Determined to resolve the situation, the F4 India Team embarked on a mission to track down the lost case. They diligently approached every relevant department, arranging in-person meetings with USCIS personnel through info pass appointments. After a tremendous amount of hard work and persistence, the team successfully traced the case that had indeed been lost. They discovered that the petition had been held up at the local USCIS office for an extended period before finally being forwarded to the NVC. However, USCIS subsequently requested the NVC to return the petition due to pending processing related to the case.
Taking this challenge head-on, our team spared no effort to retrieve the lost petition and get it back on the right track. Through meticulous investigation and relentless determination, they worked diligently to ensure that all necessary steps were taken to locate and reinstate the case. As a result of their unwavering dedication, all NVC processing for the case has now been completed, leaving the intending immigrants eagerly awaiting the scheduling of their interview.
This success story is a testament to the perseverance and tenacity of the F4 India Team, who left no stone unturned in their pursuit of a resolution. Their commitment to resolving this complex and challenging situation has resulted in a positive outcome for Sarabjit Kaur and her family.
Client Reviews
My family and I are highly thankful for F4 India's hard work and dedication. They are the best US Immigration Law Firm.
October 2020
Green Card Calculator and USCIS Tools
U.S. Immigration Services at F4 India Law Firm
---

IMMIGRATION ARTICLES
Recent Posts
U.S. Immigration Resources
Other General Articles