When should a humanitarian reinstatement request be made?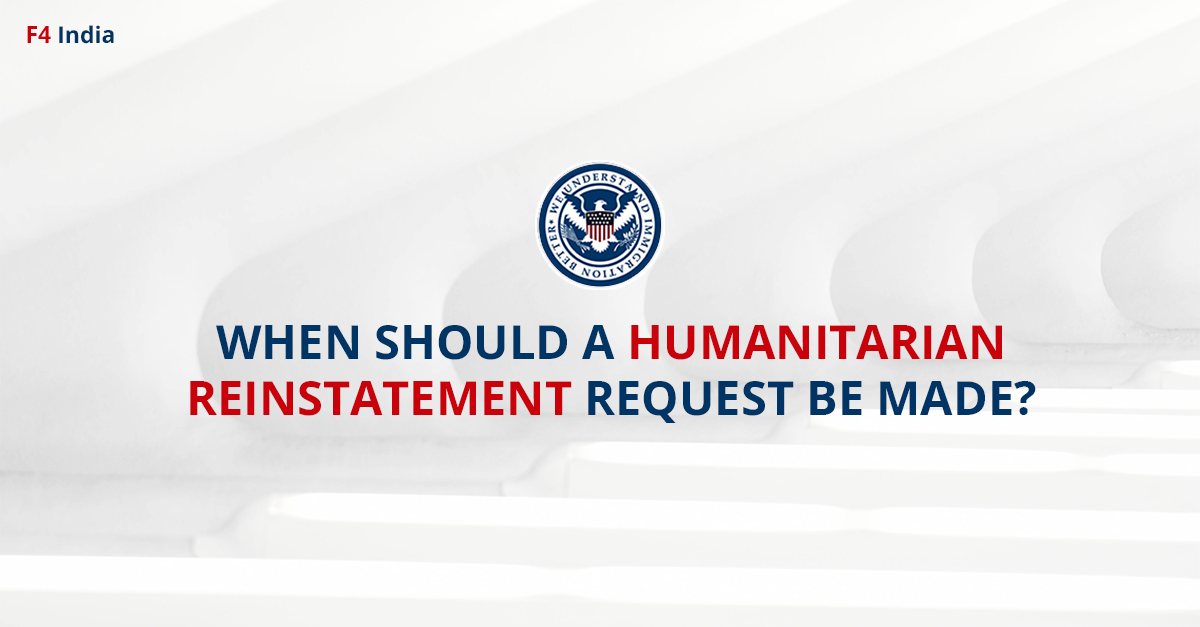 When to apply for humanitarian reinstatement is the most frequent query from prospective immigrants and their family members in the United States. Does the consular officer suggest that a petition be required to reinstate on humanitarian grounds at the Interview?
Such inquiries have come to us in significant numbers from all across the world. Let's first consider what would happen if the petitioner passed away before you get Green Card. A petition is automatically cancelled when the petitioner passes away, but USCIS may reinstate it if you think a unique humanitarian circumstance justifies it. For example, let's say the beneficiary had ties to the petitioner who had passed away other than through marriage. In that scenario, the petition must be sent back to USCIS with a clear note on the return memo recommending reinstatement for humanitarian reasons. Then, USCIS decides whether to reinstate it.
Depending on the circumstances at the time you submitted, it may take some time to receive a decision or grant for the reinstatement of the petition on humanitarian grounds. In certain circumstances, especially those filled out after appearing for an interview at a U.S. Consulate, it can take between 12 and 24 months. In other cases, it can take between 2 and 3 years. Therefore, one should submit a request for the Humanitarian Reinstatement as soon as possible, given the time it takes. It is not at all advised to wait for an interview.
The consular officer may merit DHS attention for humanitarian grounds if they think a petition is revoked following 8 CFR 205.1(a)(3). In that situation, the consular representative draughts a memo asking for a review and submits it along with the petition to DHS.
However, one shouldn't wait too long if the tragic situation of losing your petitioner has already happened. Then, your case will be delayed, as will your chances of reuniting with other family members in the US.
Suppose the petitioner or Principal Applicant passes away. In that case, you can get in touch with our experts at F4 India Law Company to see if you are still eligible to have your petition reinstated. Send an email to info@f4india.com
---